PlotPaths snap shots
This provides a set of snap shots of plotpaths layouts.
---
E-Root Monitor at Moffet Field, CA (NASA)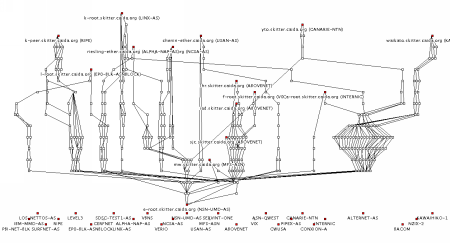 San Jose Monitor at San Jose, CA (ABOVE.NET)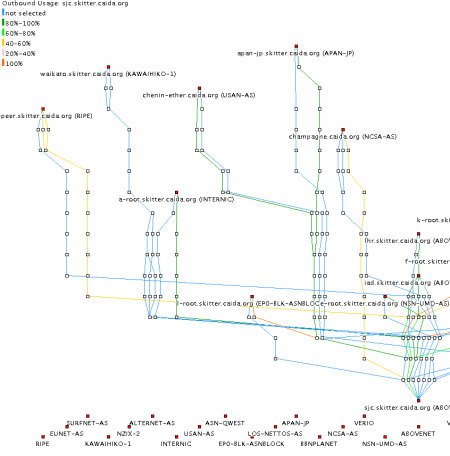 A-Root Monitor at Herndon, VA (Verisign)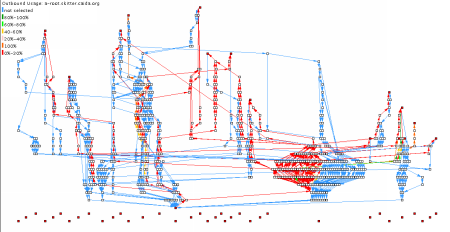 F-Root Monitor at Palo Alto, CA (VIX)
Old version (incorrect path weights)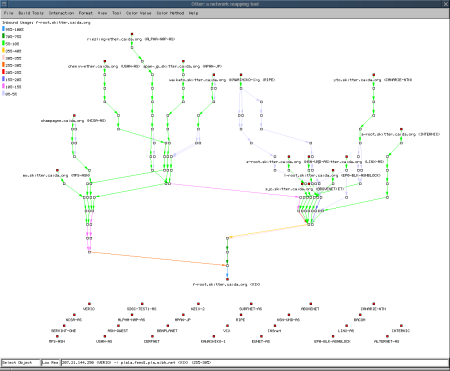 Chenin Monitor at Boulder, CO (NCAR)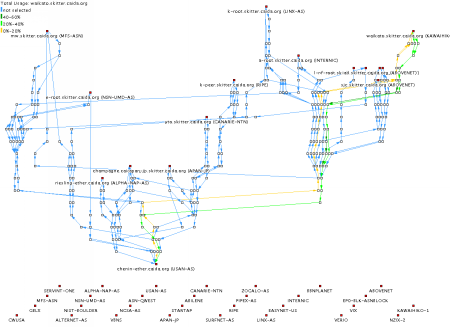 L-Root Monitor at Marina Del Ray, CA (ISI)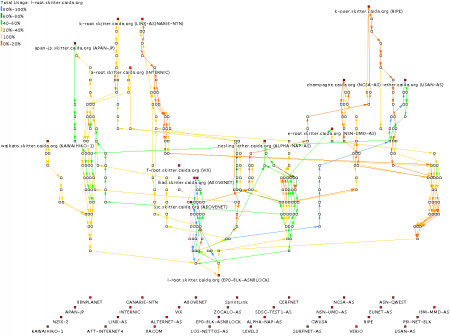 Sample of paths showing inbound and outbound traversal in the same direction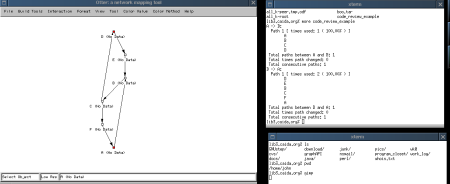 Second sample of paths showing bidirectional links.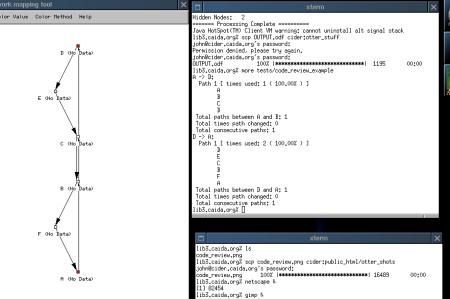 Related Objects
See https://catalog.caida.org/software/plotpaths/ to explore related objects to this document in the CAIDA Resource Catalog.