Sample Spoofer Screenshots
What can you expect when you run the spoofer tester? Here, we provide screen shots.
---
Client Interface (GUI)
The primary view of the spoofer system is through the GUI. The GUI reports when the next test on the current network is scheduled, and provides a progress indication as a spoofer test runs. The GUI also provides a history of previous tests that the system has run, reporting the networks tested and the ability to spoof packets of different types. The GUI also provides links that provide a detailed report on the findings of an individual test.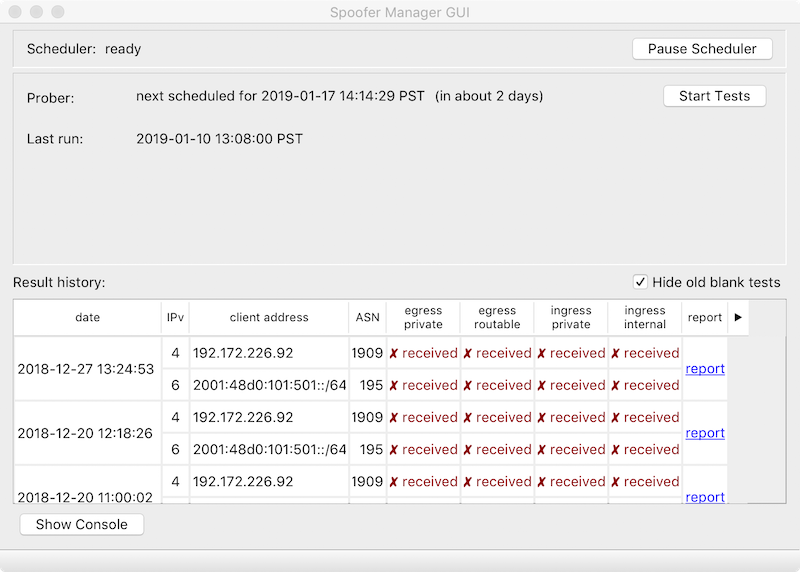 Client Configuration (GUI)
The GUI also allows various parameters controlling the spoofer system. Importantly, the GUI allows a user to opt in and out of publicly sharing anonymized outcomes of previous tests, and controls how regularly the system conducts routine spoofing tests.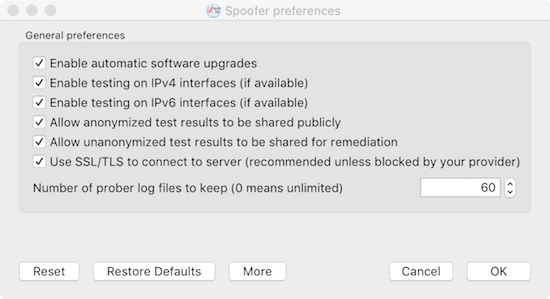 Example Output
After a run of the spoofer client completes, it produces a report customized to your host and host's network. This report includes a graphical display of the AS-level routes (providers) which were probed and colors the graph based on which types of traffic were able to pass. For example: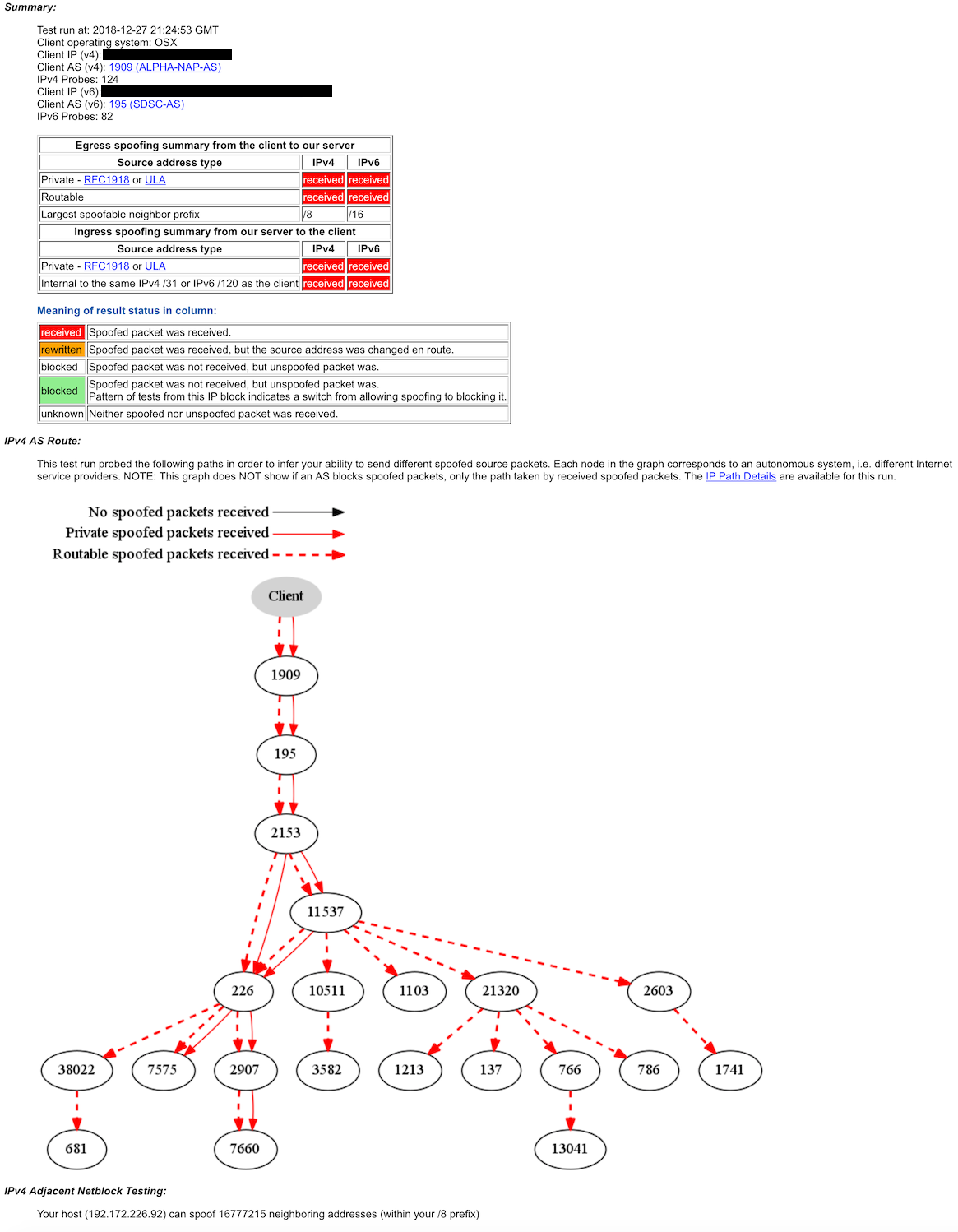 Allowing a visual understanding of which providers are filtering which traffic. A complete sample report is available.