---
[
Factbook
] [
BGP
] [
RouteViews
] [
NetGeo
]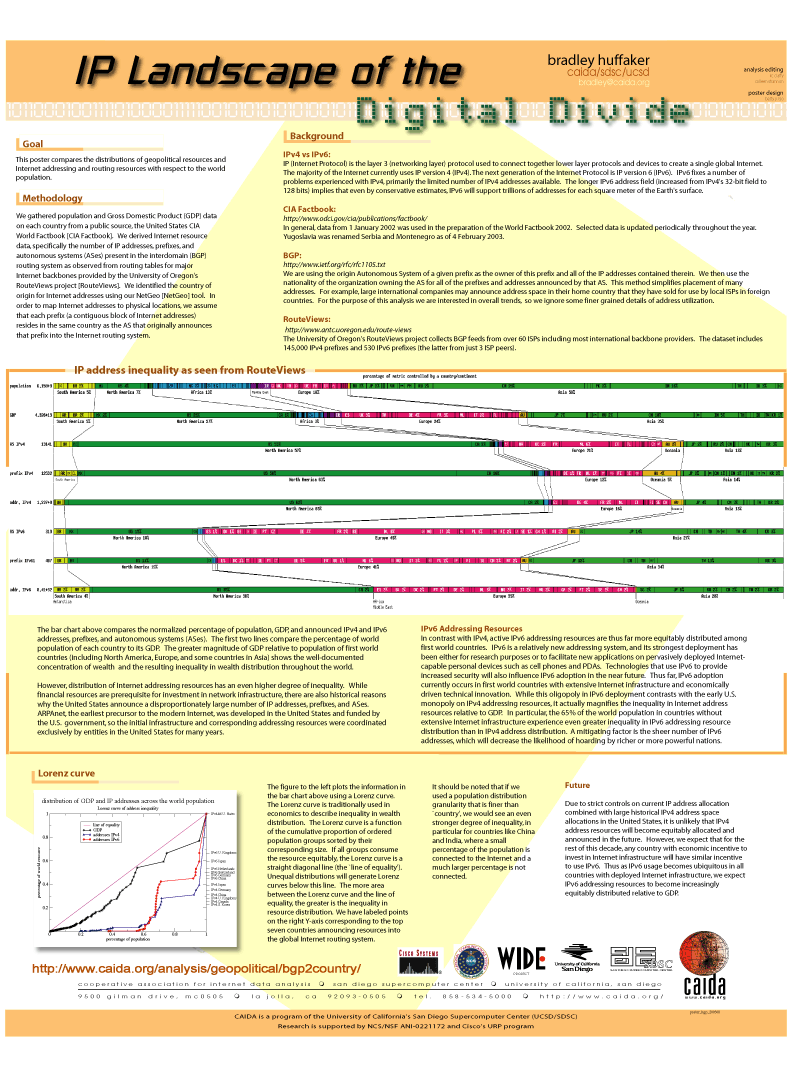 Metrics:
area - total geographic area (land mass)
population - total population
GDP - Gross Domestic Product
telephones - primary telephone lines in use
ISPs - Internet Service Providers, companies that provide Internet connectivity for their customers
ASes - autonomous systems, the units of router policy (either single networks or groups of networks) representing a single administrative entity and controlled by a common network administration. The Internet is a collection of ASes.
prefixes - slices of Internet address space which can be independently routed
addresses - the absolute number of addresses that are inside of a country's set of prefixes
Code:
References:
| | |
| --- | --- |
| [BGP] | K. Lougheed and Y. Rekhter., RFC 1106, "Border Gateway Protocol (BGP)" |
| [Factbook] | CIA -- The World Factbook |
| [RouteView] | Meyer, D. University of Oregon Route Views Project. |
| [NetGeo] | Moore, D., R. Periakaruppan, J. Donohoe, and K.C. Claffy. "Where in the World is netgeo.caida.org?" |
Acknowledgements
This material is based upon work supported by the National Science Foundation under Grant Numbers 9996248 and 9211092.