TimeSeries (Grafana) - STARDUST
---
TimeSeries (Grafana)
Overview
The telescope data is processed even further to create Time Series data.
Definition
Time Series data illustrates the change of one variable over time.
It includes the least amount of information but is the most efficient and easy-to-use data type.
Properties
Variables include:
packets per second
bits per second
unique source IPs per minute
unique source ASNs per minute
unique destination IPs per minute
User Guide
To access TimeSeries data go to the Grafana Dashboards.
Creating an Account
You can either create an account or sign in using your Github account. To begin creating your account, click on the globus button.
Here you will have an option of logging in with an existing organization account, google account, or ORCiD iD.
Dashboards
Note that the dashboards contain data starting from April 17, 2020 to present. Existing dashboards include:
UCSD-NT: Custom Ports (TCP/UDP)
UCSD-NT: ICMP Common Types/Codes
UCSD-NT: ICMP Custom Types/Codes
UCSD-NT: Overview
UCSD-NT: Per-ASN View
UCSD-NT: Popular Ports (TCP/UDP)
UCSD-NT: Protocols
Downloading Grafana Data
To download Grafana data directly, click on the title of one of the display elements.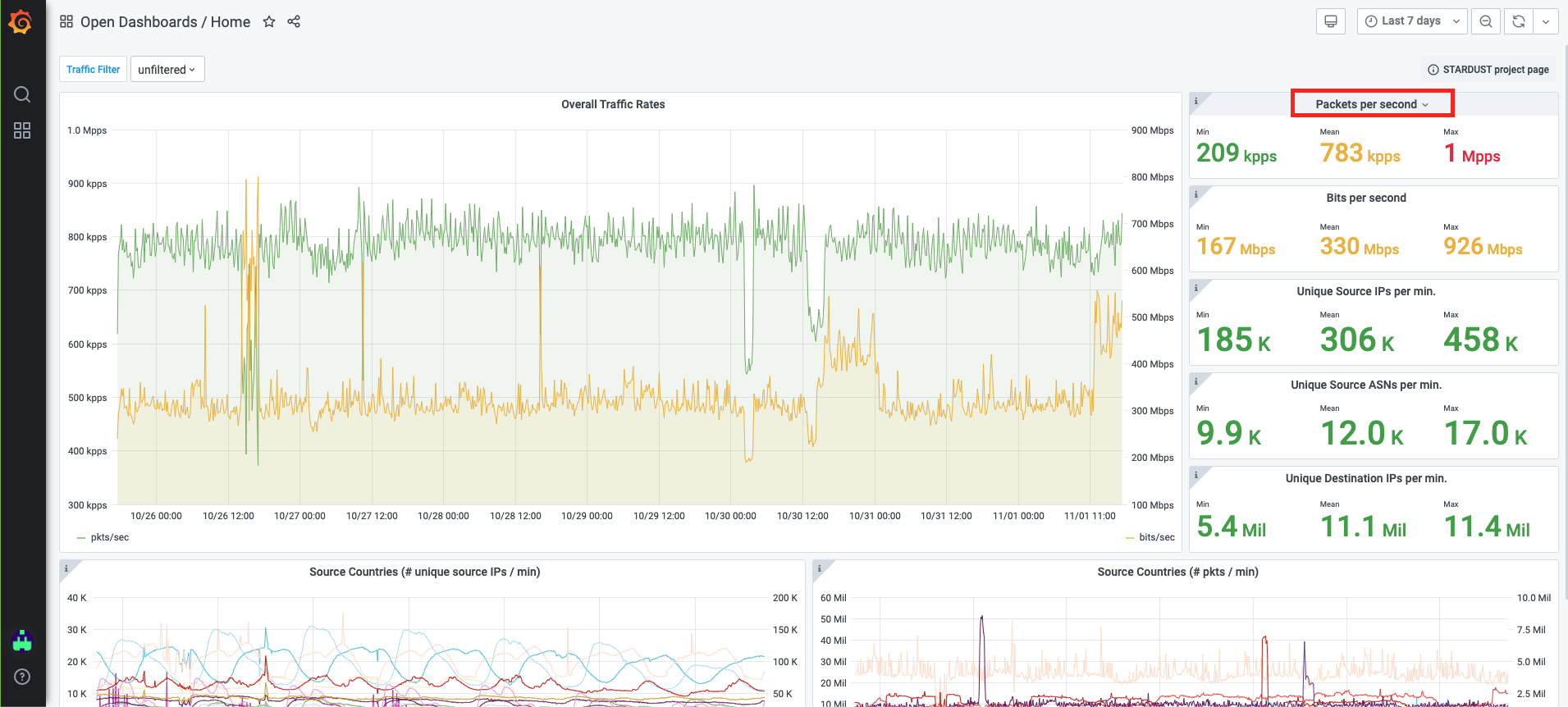 Then click on inspect.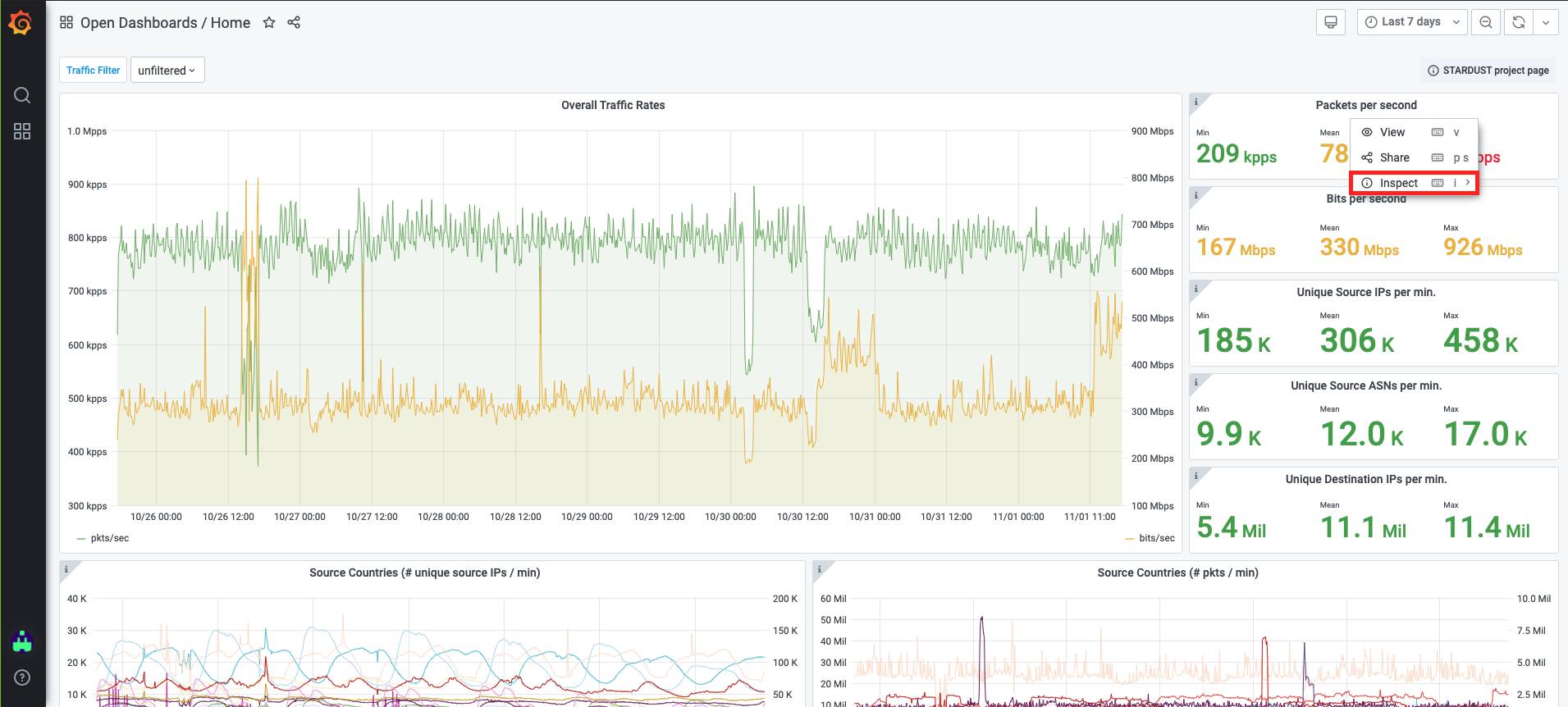 Here you can download the data as a csv file.